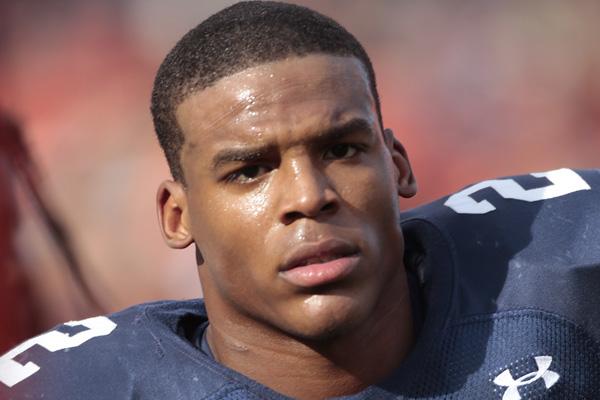 On Monday night, Cam Newton stepped onto the field as the 2010 Heisman winner to lead his Auburn Tigers against the Oregon Ducks for the BCS National Championship.  No, they weren't underdogs facing Apollo Creed in the ring (a la, Rocky Balboa), but their win did come with a heavy price tag.  Newton took an unfortunate blow to the back toward the end of the game and may, just may, find himself excused from the NFL draft if, by chance, he had wanted to skip his senior to play in the big leagues.  Commentators have not yet heard about the full extent of Cam's injury and doctors may be careful about how quickly they release that information, so as to avoid the premature fortune-telling that comes with such announcements.
Truth is, an injury at the peak of someone's early career is not all that abnormal.  But over the next several weeks, the young Newton will need to be careful that he doesn't put career before health and somehow risk further damage.  Such a brash move might prematurely end his professional opportunities before they even begin.  Who knows?  Injuries could already be severe enough,  forcing him to use his degree in Business Administration for something other than playing sports.  Lower back injuries are not a death sentence, but depending on the degree of their severity, they do require a serious level of attention.
There will always be those who wish him no goodwill after the much-hyped controversy that surrounded his father's hand in fighting to have him play elsewhere, but Cam Newton has demonstrated his skill at the quarterback position.  The Tigers beat Oregon 22-19 with Newton throwing for 262 yards, 2 touchdowns, and 1 interception.  Oh, and then he ran the ball 22 times for an additional 65 yards on the ground.  Almost sounds like the reincarnation of Michael Vick (hopefully without a prison sentence for illegal activities).